Sep 21, 2017
You are the CEO of your life! Take Charge!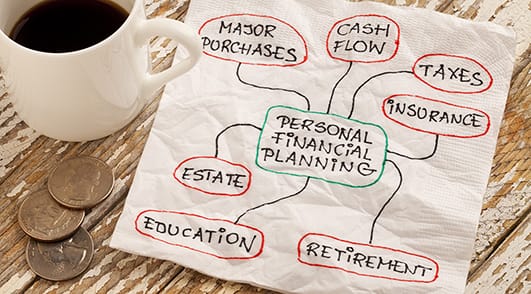 You are in the Financial Driver's Seat
After a divorce, many people experience a substantial change in living style. Let's face it, where there were two incomes, now there is one.  Where the cost of living was split between two, now there is only one. Your joint savings and retirement accounts grew through automatic contributions. Now there usually isn't enough cash at the end of the month to do much "saving".
Start Steering toward Financial Independence and Competence
You are the CEO of your organization and it is up to you to make it work. Taking a realistic business approach to your finances will enable you to live on a smaller income. Here are some basic elements of good financial planning.
What is Your Income?
Consider all sources of income and any time limits — alimony, child support.
Make financial decisions based on only those income streams that you can replace. 
Reconsider your current expenses and comparable shop EVERYTHING.  Your current supplier may offer the best rate. However, every successful business checks periodically to determine ways to reduce the cost of doing business and keep more income.  Adopting this kind of attitude can do wonders for your financial future.
Think Rationally and Objectively: Go for What You Need, not Want
Separate your emotions from financial decisions. When emotions are high, fiscal mistakes often occur.
 Define your long and short-term goals and base all decisions on this strategy. When faced with a financial decision, ask yourself whether it meets either goal. Don't risk your financial future.
Remember Emergency and Retirement Funds
Your financial future also depends on what you can put away today for tomorrow's needs – be it an emergency or retirement.  Seek the advice of a certified financial planner to learn how to manage a savings plan that fits your current financial figures.  All savings are good – even if they're a little smaller than they were.
For more information, check out "Post-Divorce: Resize and Realize Your Financial Goals and "Destination Financial Fitness – A Travel Guide."