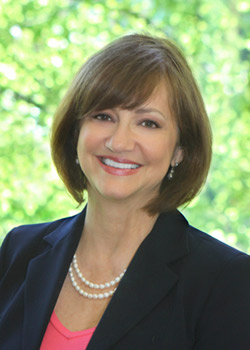 President and CEO Alpha Resource Center, LLC
Biography
Growing up in a small Montana farming community gave Keila M. Gilbert a solid foundation of family values and resilience.
Her undergraduate studies at the University of Montana prepared her for a teaching position in Queensland, Australia. After a few years abroad, she returned to the U.S. to embark on her childhood dream of becoming an attorney.
She attended night school at Widener University School of Law while working during the day at a general practice law firm. While attending law school she developed an interest in mediated solutions to legal conflicts.
After completing her law degree, she found herself facing the most difficult struggle of her life-her own divorce. This painful experience led her to begin formulating the basis for a private divorce mediation program. Since there was no other practice of this nature in Pennsylvania, it was necessary for her to pioneer the program. She worked with other professionals and other people who experienced their own divorce to develop a comprehensive program.
In 1996, she formed what is today known as Alpha Center for Divorce Mediation. For nearly 20 years, more than 5,000 individuals have been guided through their divorce with lower fees, less stress and more attention to children's needs.
In 2006, Keila M. Gilbert, formed a sister company, Alpha Resource Center, to provide programs for saving marriages and assisting with divorce recovery. The "Marriage Success" resources assist couples with improving and saving their marriage whenever possible. The "New Beginnings" resources help individuals make better decisions after divorce and hopefully make better decisions for remarriage.
Today, Ms. Gilbert continues her dedication to preventing divorce when possible and giving divorcing families the best program available to meet their specific needs.
She resides in Bucks County, PA with her husband and two daughters. She enjoys nature, travel and reading.
Education
Professional Experience
1994-present Alpha Resource Center, President
Developed and implemented unique divorce process
Provided attorney mediation services and initial consultation
1980 -1996 General Practice Attorney
Worked in Montgomery and Bucks Counties as a paralegal and attorney concentrating in the areas of litigation, business law and office management
1974-1979 High School Teacher
Taught business and social studies in Queensland, Australia and Missoula, Montana
Professional Affiliations
Academy of Family Mediators
Bucks County Bar Association Board of Directors
Alternative Dispute Resolution Committee – Chairperson
Pennsylvania Bar Association
New Jersey Bar Association
Family Relations Success Council