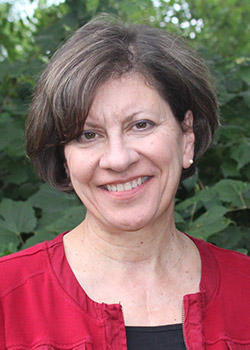 "Life events and transitions often bring with them unforeseen circumstances that are difficult and sometimes overwhelming. Families once working toward common goals and dreams who are seized with the possibility of broken connections may be faced with a wave of debilitating emotions. Finding oneself in the midst of a separation or divorce is hard enough without the added concern and care of children we love."
Parenting can be a struggle under the best of circumstances, guiding and negotiating children through developmental stages, each with their own unique set of experiences. However, when the family system becomes altered through the transition of separation and divorce, it is sometimes more than parents are able to reconcile on their own. Mediation is a method used to achieve an agreement between two sides in a dispute.
Parenting mediation allows us to be mindful and intentional in our efforts to make healthy decisions, keeping the children's best interest close to heart and adjusting expectations and outcomes with the help of a trained facilitator. We are not meant to struggle on our own as individuals, couples or families. A neutral negotiation allows us to work through situations with meaningful structure and boundaries that would otherwise leave us unable to move forward.
Bio
Joan is a Marriage and Family Therapist with more than 17 years of experience working with individuals, couples and families. She earned her Master's degree in Marriage and Family Counseling and Therapy from Capella University and a BA in Psychology from East Stroudsburg University.
Experience
Psychotherapist| May, 2015 – present
Pinebrook Family Answers – Allentown, PA
Adoption Specialist
1996 – 1999
Adoptions from the Heart – Wynnewood, PA
Project Director
1993 – 1996
Human Services Consultants – Kingston, PA
Adoption and Foster Care Counselor
1990 – 1993
The Lutheran Home of Topton – Topton, PA
Director of Child Care Staff
1979 – 1986
Pinebrook Services – Allentown, PA
Education
Master of Science in Marriage and Family Counseling and Therapy, June 17, 2016
Capella University – Minneapolis, MN
Bachelor of Arts in Psychology, 1978
East Stroudsburg University – East Stroudsburg, PA
Certifications
National Board for Certified Counselor; NCC – 2016
Chi Sigma Iota, Chi Upsilon Chi Chapter of the Counseling Academic & Professional Honor Society International – 2014
American Association for Marriage and Family Therapy – 2014
Pennsylvania Association for Marriage and Family Therapy – 2014
Community Involvement
Outreach ministry to families in local community with Calvary Baptist Church – 2017/2018
Grief Share co-leader at Calvary Baptist Church – 2016
Volunteer at Allentown Veteran's Affairs office – 2015
Volunteer at Calvary Baptist Church for various events and worship services – 2005/2014
Volunteer in media room with students at Lehigh Valley Christian High School – 2011/2012