Post Divorce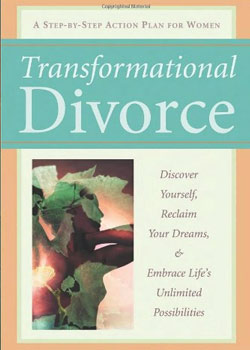 Transformational Divorce Discover Yourself, Reclaim Your Dreams & Embrace Life's Unlimited Possibilities
Karen Kahn Wilson, ED, Publication Date: October 1, 2003. A step-by-step program for women not only to heal from divorce, but also to recognize the opportunity for change and transformation that is part of the process. More than just the passage out of a relationship, the challenge of divorce is a tremendous opportunity for personal growth and transformation. Learn how to map the journey through your future life and create a strong foundation for greater happiness.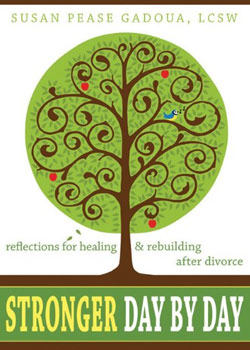 Stronger Day by Day: Reflections for Healing and Rebuilding After Divorce
Susan Pease Gadoua, LCSW, New Harbinger Publications; (August 1, 2010). Stronger Day by Day offers reflections and insights, with short journal exercises you can use each day to stay hopeful and emotionally centered as you navigate through this emotional turbulent time. Sections focus on common stages and feelings that people experience during divorce, grief, resistance to change, and confusion.