Step 6: Court Decree
Most Alpha Center Clients want to legally terminate their marriage so that they have no further legal connection with their spouse. Although their signed Marital Settlement Agreement separates their rights and responsibilities, they are still technically married. They must get a Divorce Decree from the court signed by a judge to finally end the marriage.
The professionals at Alpha Center know that going to court is a very unpleasant experience that everyone wants to avoid if possible. That is why they guide their Clients so that they can secure their Divorce Decree by mail without the hassle and stress of going to "court," if possible.
Once you receive the official divorce decree document in the mail, your divorce will be behind you! Then you can start your "New Beginning" with the help of the resources available at the Alpha Resource Center website.
Knowledge Is Power Resources
Questions and Answers
Books
Links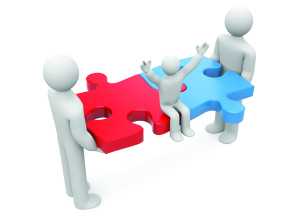 Apr 15, 2016
Sustainable energy, sustainable agriculture, sustainable development—all are designed to ensure the health and well-being of future generations. Just like a slash-and-burn mentality demolishes human and animal habitats and devastates economies, an adversarial divorce, with its "scorched Earth" attitude, can hold … Read More