Montgomery County, Pennsylvania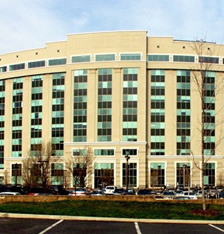 King of Prussia
1150 First Avenue, Suite 501
King of Prussia, PA 19406
Debbie Y. Schneider – Attorney Mediator
Michael E. Hughes, Esquire – Attorney Mediator
Our King of Prussia office serves residents of Montgomery County.
The Alpha Center for Divorce Mediation offers a range of services by experienced attorney, accountant, and therapist mediators who can help save you time, money and stress.
This modern, professional facility, located just minutes away from the United States' 2nd largest mall, features blooming flowers and flowers and quaint fountains just outside the door.
Parking on premises is plentiful and free of charge. Our office is ADA compliant. The building is handicapped accessible.
In addition to the shops and restaurants at the King of Prussia Mall, there are plenty of other restaurants within a mile. The choices range from fast food to white tablecloth, of every cuisine and to match any budget. The concierge can provide recommendations and directions.
Convenient to major roadways, this office is easily accessible from New York, New Jersey, Delaware and Philadelphia, PA.
The Alpha Center for Divorce Mediation offers a no-obligation, hour-long complimentary consultation with an attorney-mediator who will review all your important legal and practical concerns and explore the alternatives between litigation and mediation.
To schedule your complimentary consultation, please call (800) 310-9085 between 9 a.m. and 6 p.m. Monday through Friday. Evening and Saturday appointments are also available at this location.
Meet Your Attorney-Mediator/s

Ms. Schneider was born and raised in the Midwest. She is a graduate of the Villanova University School of Law. She has many years of experience practicing in all areas of matrimonial law, including working for judges presiding over all phases of family court matters.
Read full bio.
Mr. Michael Hughes graduated from Thomas M. Cooley Law School in 1994. He received his Bachelors of Science from St. Joseph's University in 1988. After graduating from law school, Mr. Hughes worked as a law clerk for almost two years for two Montgomery County Common Pleas Judges. He gained significant experience in civil matters which included divorce, equitable distribution, custody, alimony and child support.
Read full bio.