Columbia County, Pennsylvania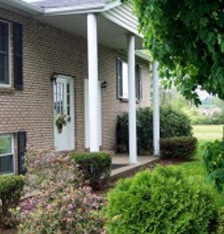 Bloomsburg via Skype
816 Central Road
Bloomsburg, PA 17815
Debbie Y. Schneider – Attorney Mediator
Our Bloomsburg office serves residents of Columbia, Luzerne, Schuylkill and Northumberland Counties via Skype
The Alpha Center for Divorce Mediation offers a range of services by experienced attorney, accountant, and therapist mediators who can help save you time, money and stress.
The location offers online mediation via Skype. You can access private on line mediation sessions with our attorneys, accountants and therapists from the convenience of your own home.
Counselors meet with parents on site in a comfortable, professional environment that facilitates the mediation process.
Parking is available behind the building. This facility is handicapped accessible. Please enter through the front door on the right marked BPC Annex unless you need handicap access which is available from the back of the building. The Bloomsburg location is convenient to Route 487 and Route 80.
The Alpha Center for Divorce Mediation offers a no-obligation, hour-long complimentary consultation with an attorney-mediator who will review all your important legal and practical concerns and explore the alternatives between litigation and mediation.
To schedule your complimentary consultation, please call (800) 310-9085 between 9 a.m. and 6 p.m. Monday through Friday. Evening and Saturday appointments are also available at this location.
Meet Your Attorney-Mediator/s

Ms. Schneider was born and raised in the Midwest. She is a graduate of the Villanova University School of Law. She has many years of experience practicing in all areas of matrimonial law, including working for judges presiding over all phases of family court matters.
Read full bio.